When you install the Windows Agent, default dashboards will also populate in the account. Below is information on each.

Windows Process Metrics
By default the first process is the Scalyr Agent. To add other processes configure the monitor, then edit the dropdown to contain the respective process.
See more info here

View dashboards here (US|EU)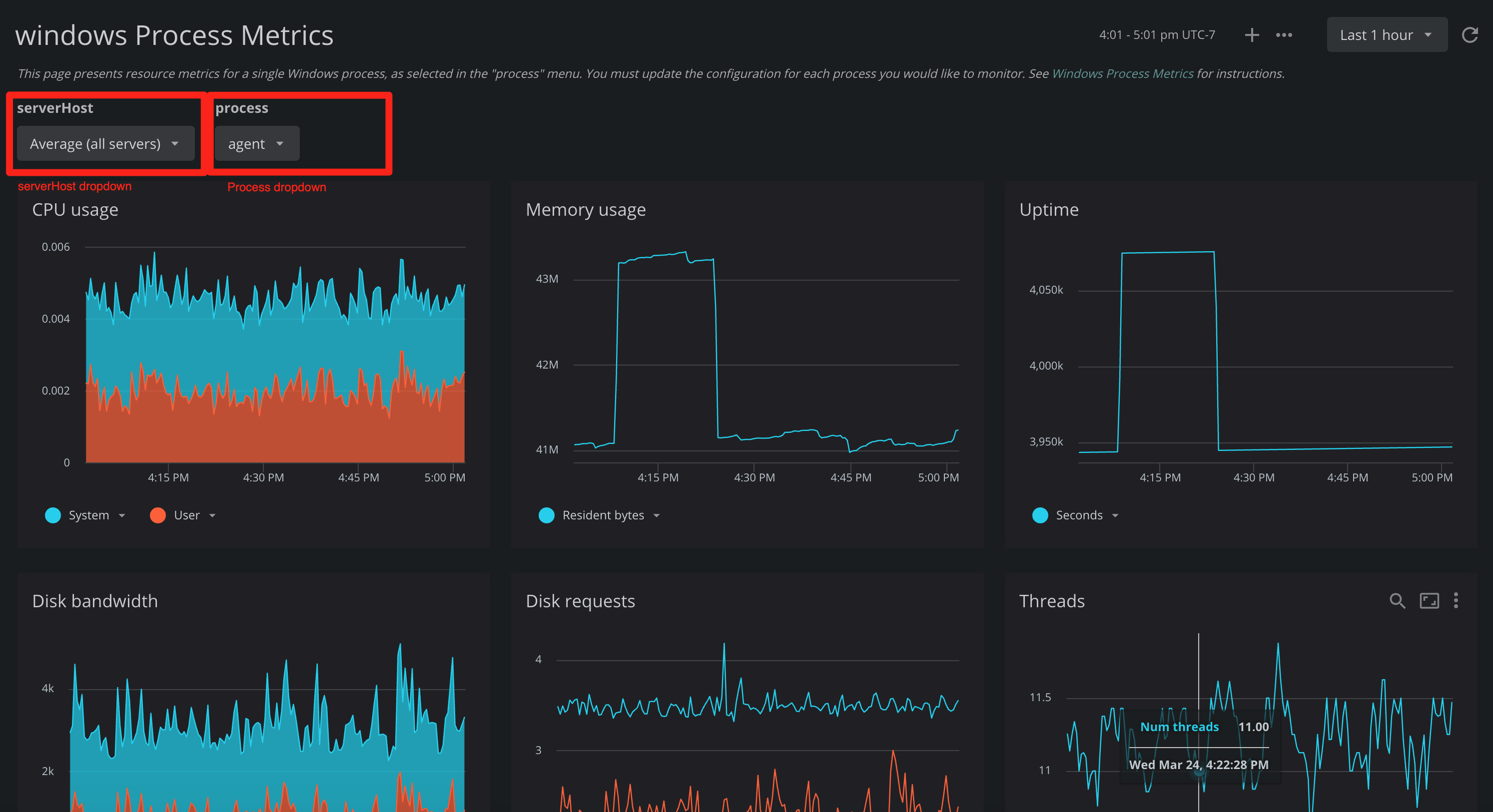 Windows System Metrics
This will contain general process metrics of the Server like RAM, CPU, Disk and threads.
See more info here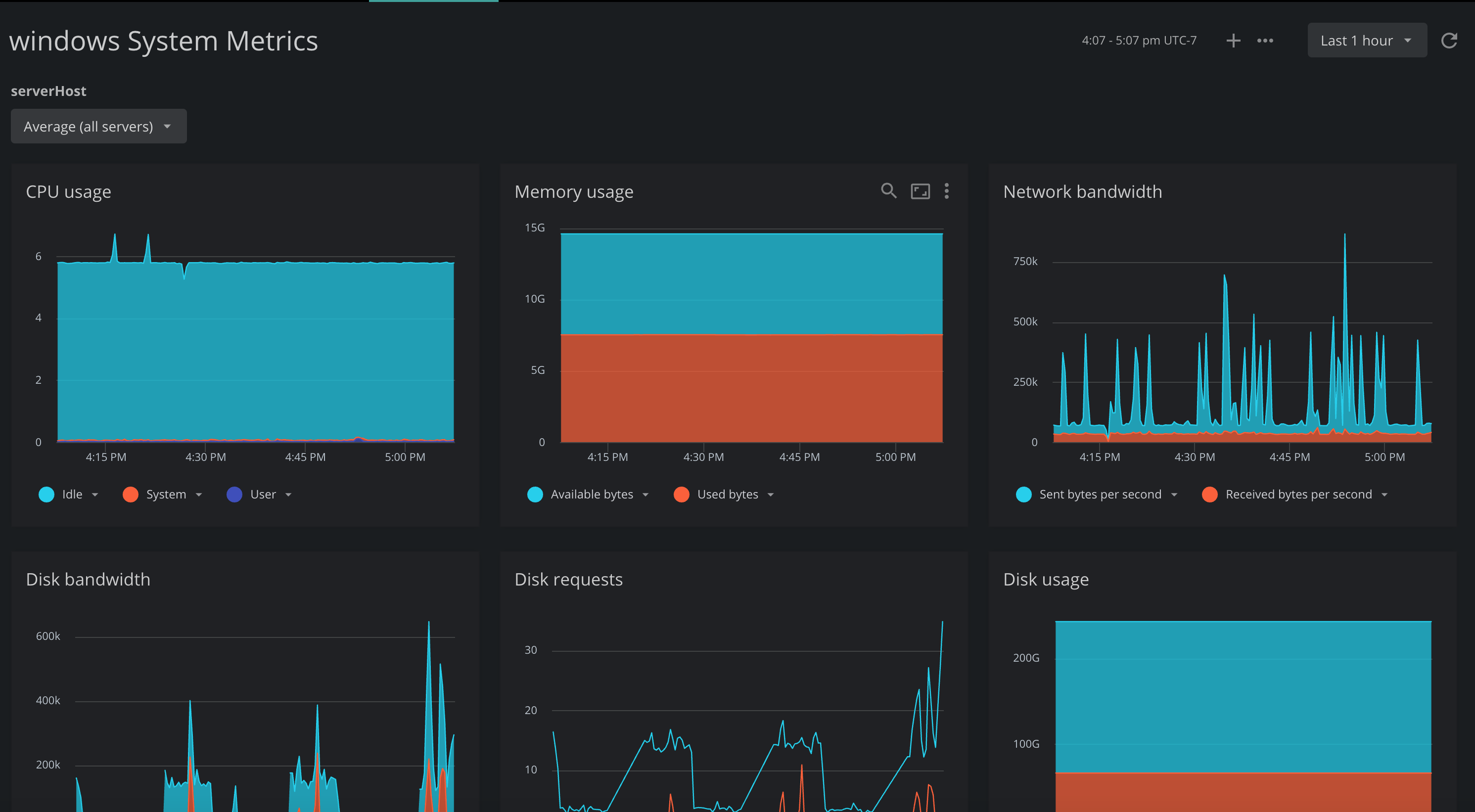 Server Dashboard
Lists all servers on which you have installed the Scalyr Agent, with some basic system metrics for each: CPU load, Free Root Disk and /mnt, Network in and out (bytes per second), and web hits per hour.