Introduction
Metalog events contain information about your DataSet account's user and log activity and can be used to gather information about:
Ingested log volume
Ingested log status
Alerts and webhooks
Monitor activity
User operations (everything from search queries run to password changes)
Other integrations (such as S3, CloudTrail, CloudWatch, etc.)
These logs do not count against your monthly log volume. A full explanation can be found here.
Searches
Identify available Metalog Data
(serverHost = "scalyr-metalog" || serverHost = "monitor")
From here, click on the tag attribute to see a list: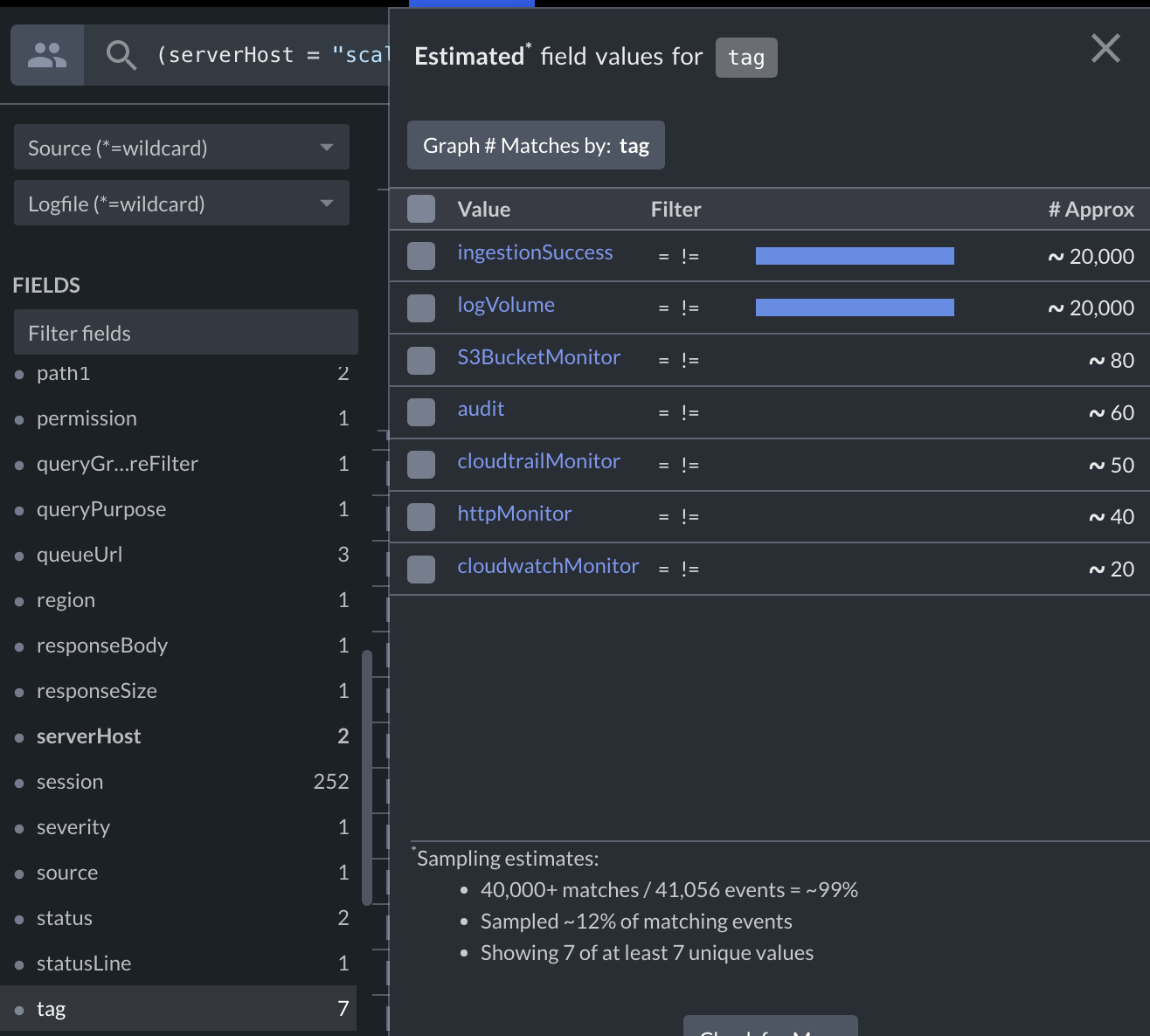 Audit Logs
Contain details about user activity. More information can be found here
tag='audit'
Log Volume
Track ongoing ingested log volume. The default "log Volume" dashboard displays activity by graphing this data.
tag='logVolume' metric='logBytes' 
Alert Logs
Assists with the troubleshooting of alerts.
See this article for more information