On the billing plan page (US | EU) DataSet provides a Log Overage notification option. We recently updated this feature so that it alerts based on log volume as a percentage of your plan instead of a fixed value. This allows the alert to scale automatically as your plan increases.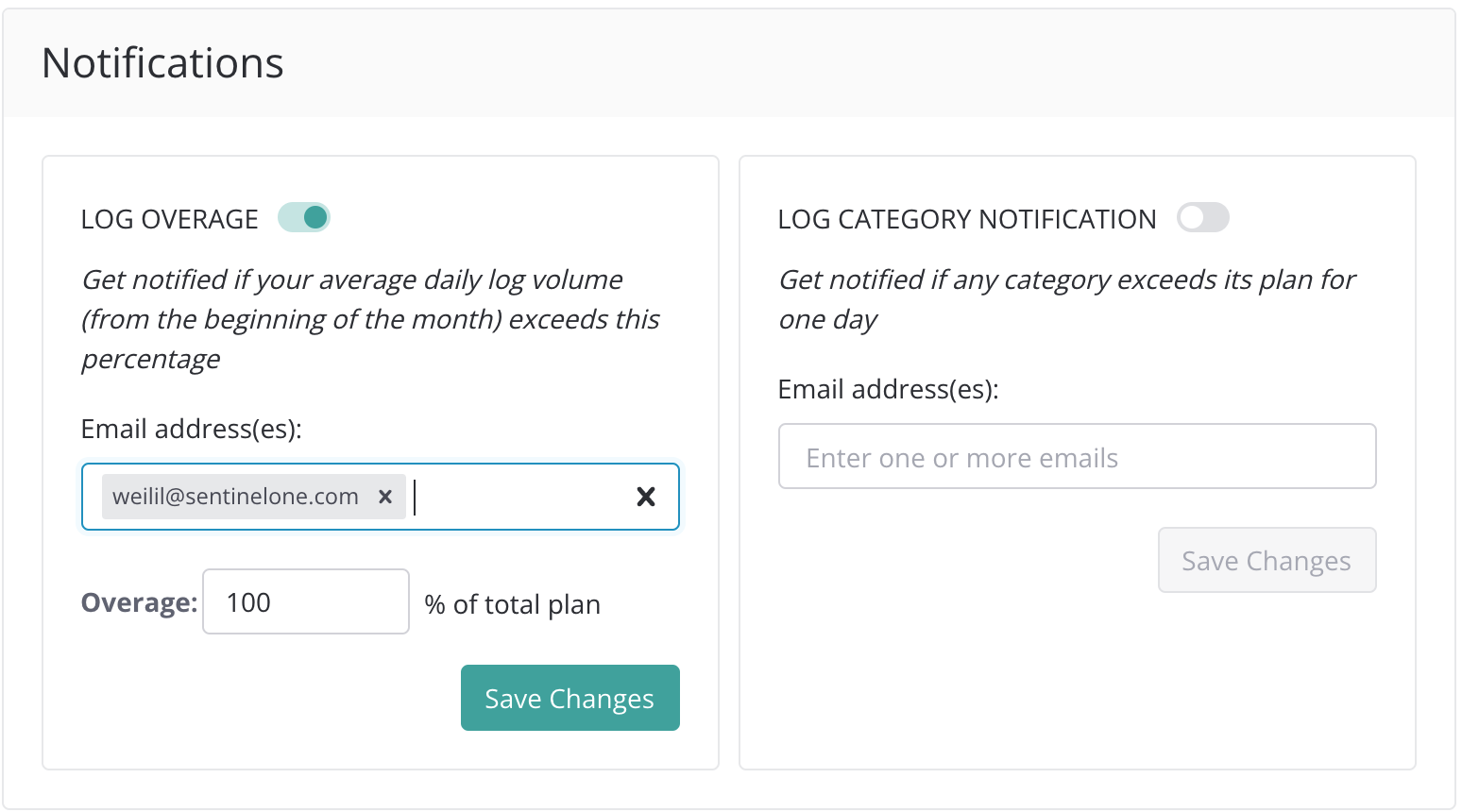 The feature is enabled by default for all new accounts, so please check your settings and confirm they are set up as you'd like. Please note that the percentage threshold can be over 100%, so the number can be adjusted if a temporary increase in log volume is expected.
One additional thing to keep in mind is that the log overage notification is issued when the account's average log volume from the past 24 hours exceeds the percentage threshold. Here is an example of an overages notification email.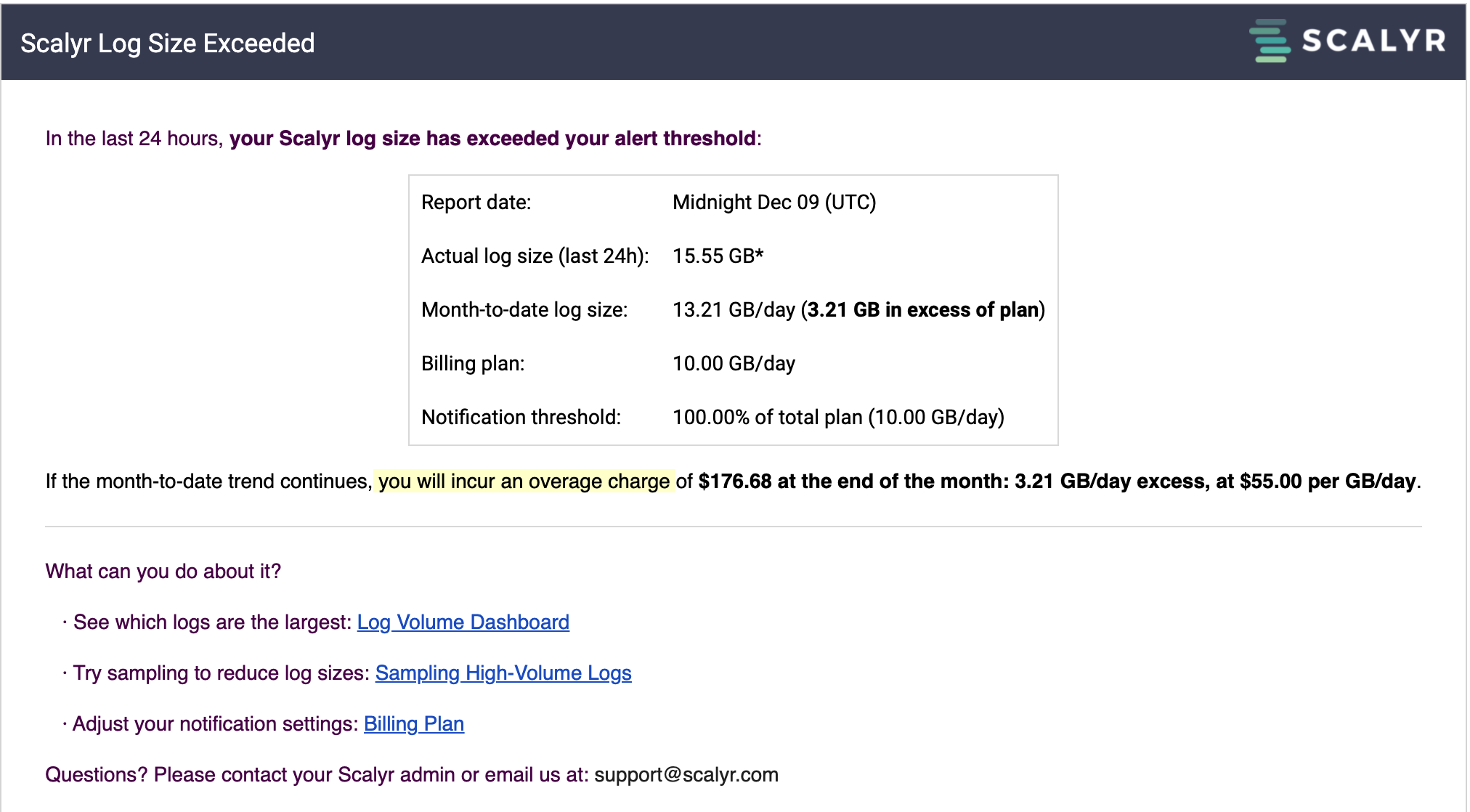 In the above example, the account plan is 10GB/day, the ingestion volume in the last 24 hours is 15.55 GB, and the month-to-date log volume is 13.21 GB.
Because the month-to-date volume exceeds the plan's quota, so a warning message is included at the bottom which reminds the account owner that an overage charge may apply if the log volume doesn't fall below 10GB/day before the end of the month to even out the monthly total usage.
Hopefully, this new feature serves as a handy reminder to monitor your log volume, so you can take action in time to avoid paying overages caused by the accidental spike of ingestions.
Please refer to the following articles for more information on how to monitor and evaluate your log volume.
Maximize value with cost management
How to Monitor and Reduce Log Volume