Windows agent users could encounter access denied error that is similar to the below screenshot if the agent is started by a non-admin user.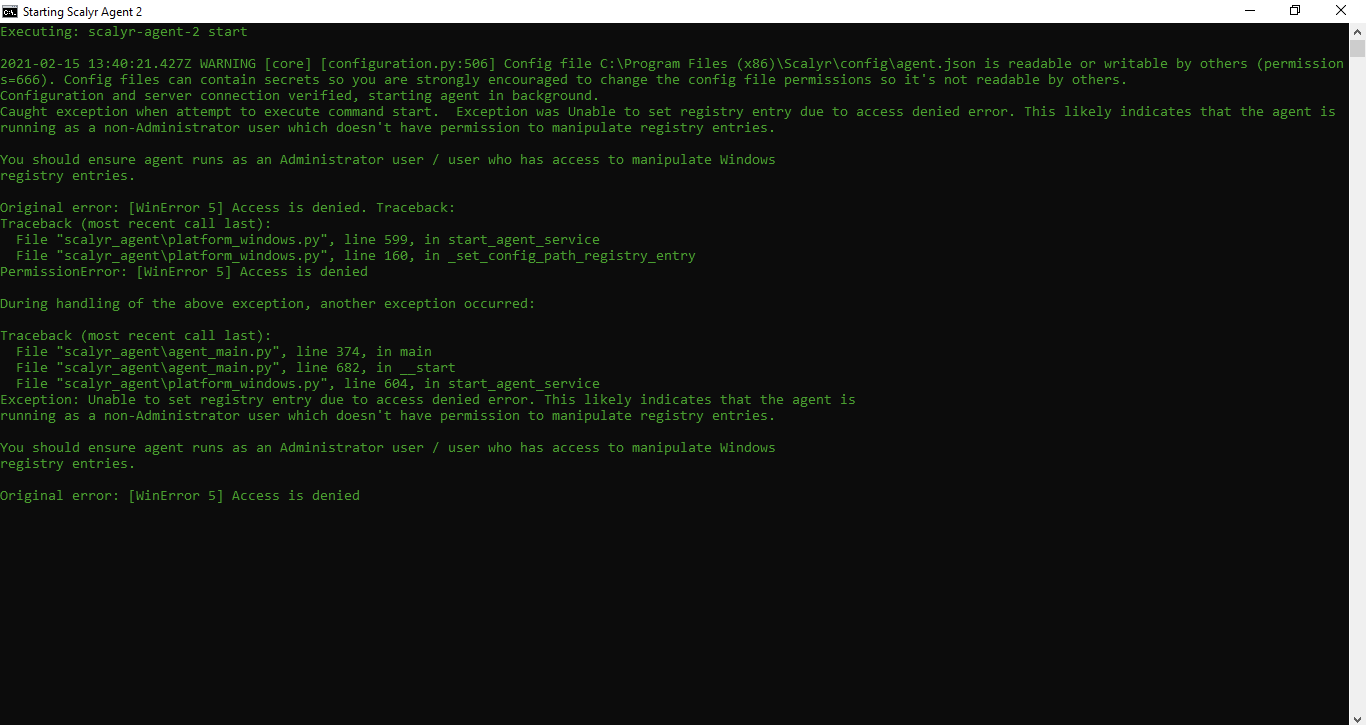 However, running the agent again as an admin user could still return permission errors due to configuration files are readable by others.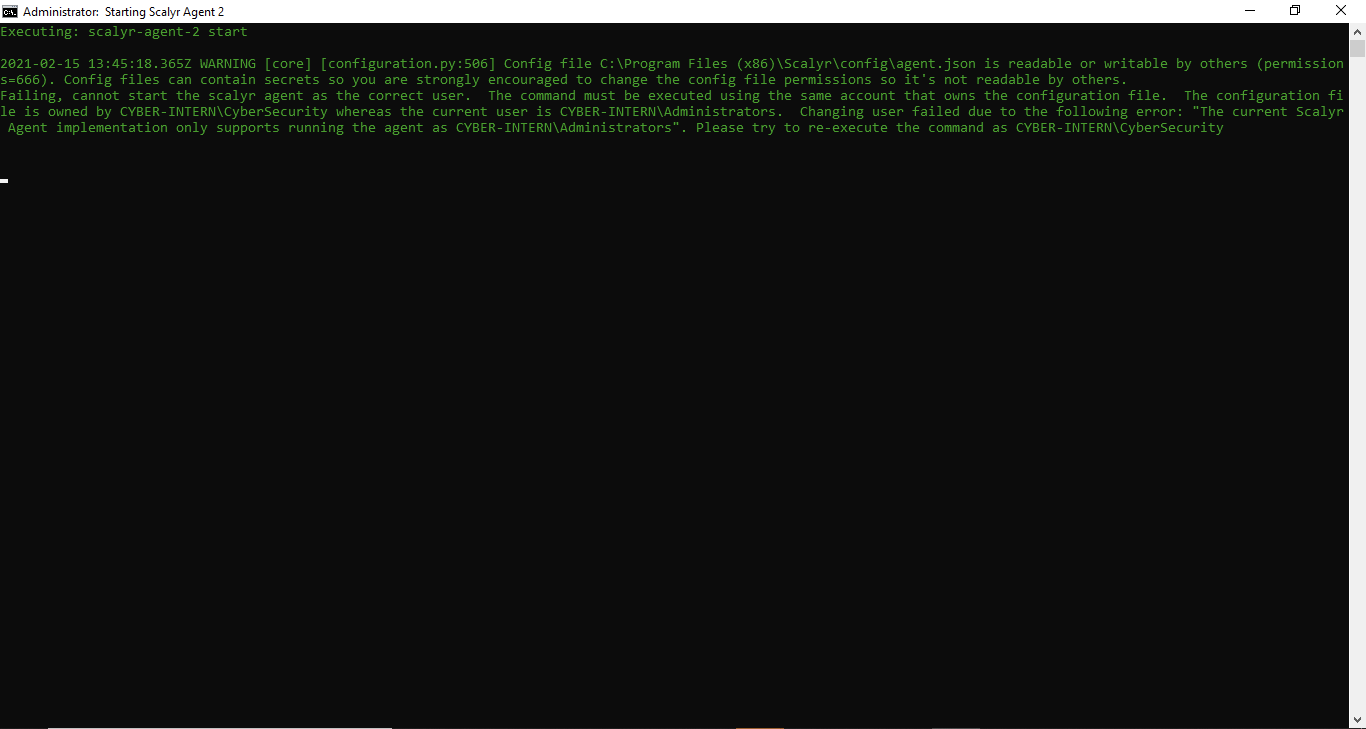 The root cause is that the agent is installed under a different non-admin user. The easiest way to get around the issue would be to
1) Uninstall the agent.
2) Remove "C:\Program Files (x86)\Scalyr" directory. This is intentionally not removed by the installer since it contains configurations and data files. If you have anything you want to preserve, you should back up the directory before removing it. Keep in mind that depending on which user owns the config file, the user may be prompted for admin permissions when removing it.
3) Re-install the agent as an admin user.
4) Run the agent as an admin user.