Overview
Connect Sentry to DataSet to:
See exceptions in the stream, in real-time
Search for exceptions
Sample Exceptions: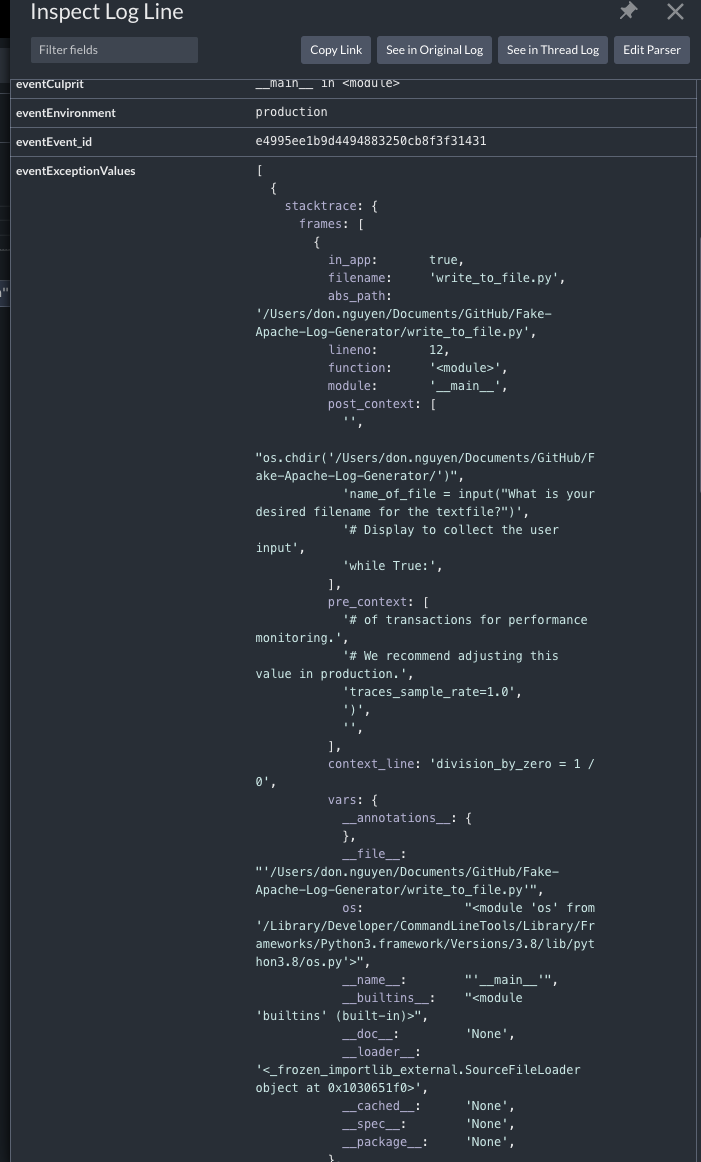 Setup
Login to Sentry.
Navigate to

Settings > Projects

and select the appropriate project.
On the left side, select

Legacy Integrations.

Please scroll down to the

Webhooks integration, click the slider toggle to enable it, and click

Configure Plugin.

Under

Callback URLs', enter the link below with your write-API-token. The hostname and logfile are assigned via the parameters of the API. These values are configurable. (The example below uses "app.scalyr.com" for the US cluster; for EU use, "app.eu.scalyr.com". We also use "sentry" for the hostname and "/var/log/sentry" for the file location)

https://app.scalyr.com/api/uploadLogs?token=<write-api-token>&host=sentry&logfile=%2fvar%2flog%2fsentry&parser=json

Click

Save changes.
Enable the integration if necessary by clicking

Enable Plugin.
You can search Sentry events in DataSet with the following:

Source: "sentry"
Logs: "/var/log/sentry"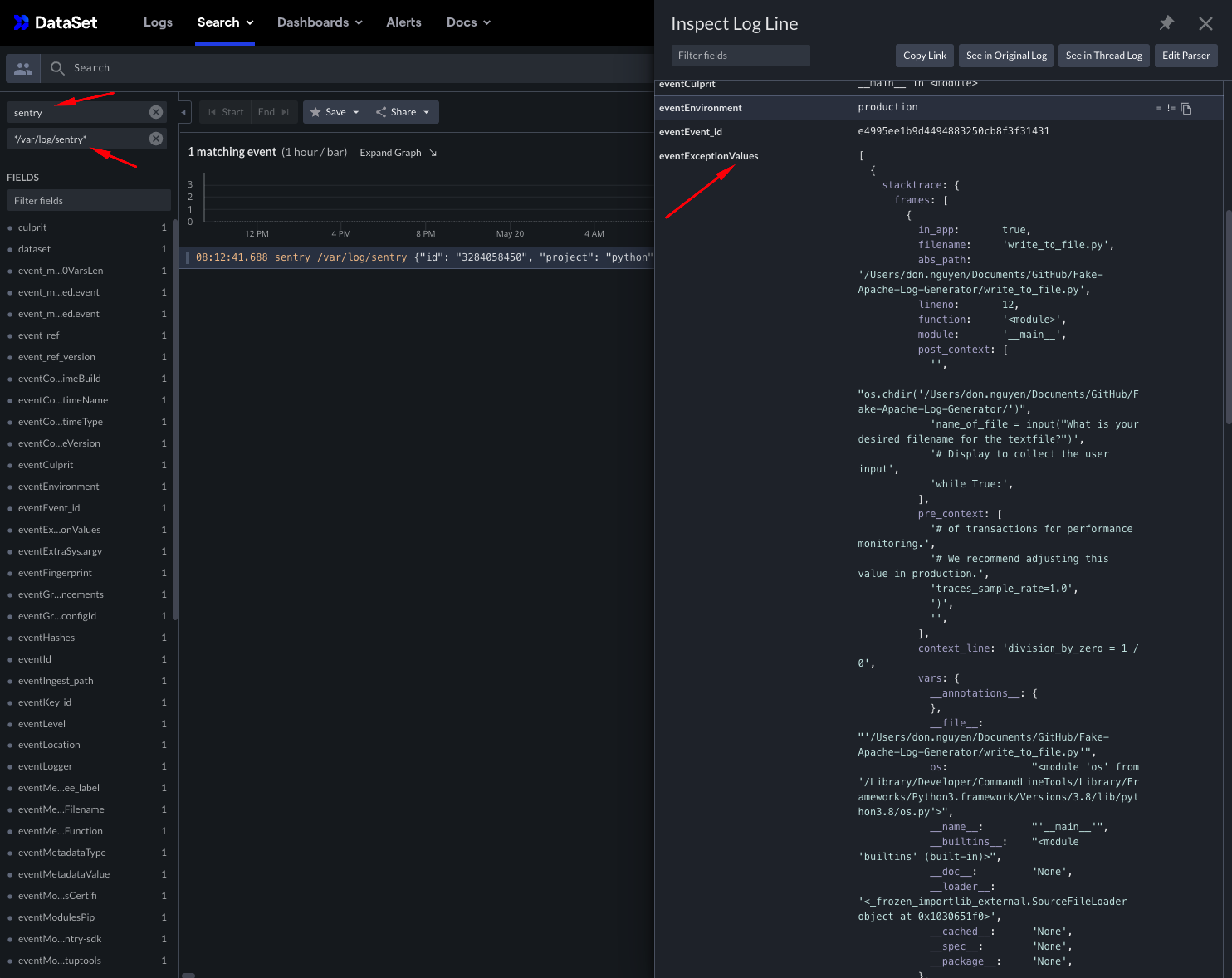 Troubleshooting
If Sentry errors are missing from DataSet, your Sentry Webhook probably isn't triggering. This could be caused by:
Alerts are only sent when a rule is triggered:
For example, if the rule condition is when "an event is first seen", an alert is not dispatched until a new issue is created. Depending on how many unique issues your project receives, this can take some time.
The notification integration is disabled:
Ensure that the notification integration is enabled under the rule actions, either as the specific service, or covered under "all enabled services".